Power of Thoughts & Emotions
November 19, 2022 @ 6:00 pm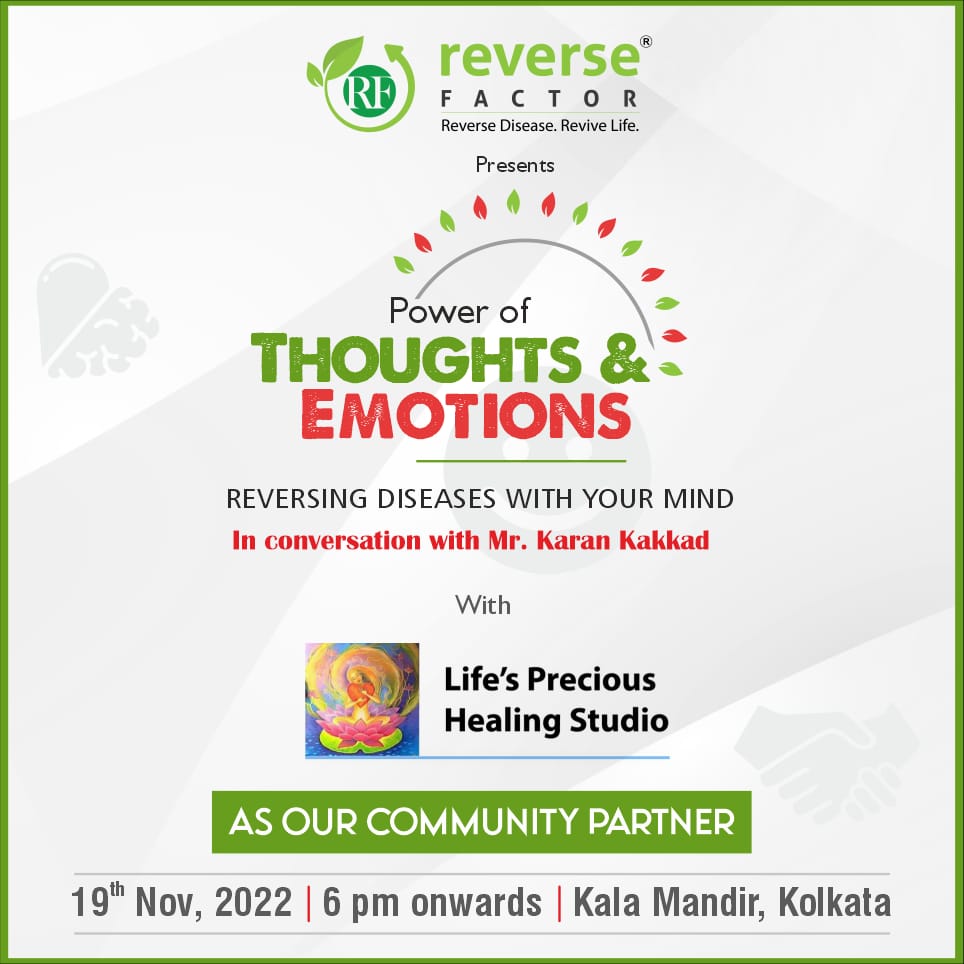 The way you think & feel can either heal you or can harm you.
Our thoughts & emotions are vital to our health and disease reversal.
Join us for an engaging & enriching session where you will learn the formula of using your thoughts and emotions to reverse your disease & manifest whatever life you wish to create.
Only by mastering our emotions, we can master our creation.
Book your slots now!
Call to register for this session
8100-550-660
Date: 19th November
Venue: Kala Mandir, Kolkata
Time: 6 PM onwards
Entry only with passes
Seating – First come first basis